About Harris Doors
Harris Doors was started in 1989 by Nick Harris and his family and is now a division of B&D Australia Pty Ltd, an Alesco Company. Our modern factory and showroom is located at Burleigh Heads, on Queensland's Gold Coast. You are welcome to call in and discuss your requirements and design ideas with our highly qualified team. We believe in good, old fashioned , family service and have a sales consultant, custom doors expert and service coordinator on hand in our sales room at all times to attend to your requirements. Our staff have many years of experience in the Garage Door industry and know how to give fast, quality service with a wealth of knowledge.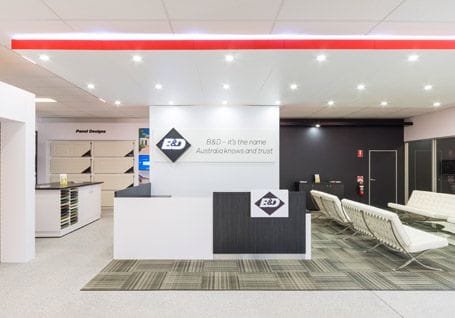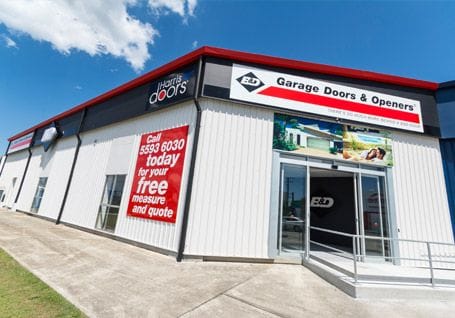 Why choose Harris Doors?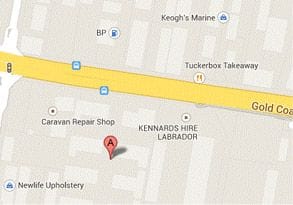 Harris Doors has been operating on the Coast since 1989. We are one of the largest resellers of garage doors and automatic openers in Australia. We still have some of our original staff today! Our team is highly qualified and motivated to make your purchasing experience informative and efficient.
Please visit our modern show room to see our range of colours and designs. Located at
1/328 Brisbane Road, Arundel (Labrador), QLD, 4220 Open from 8.00am to 4pm Monday to Friday.
Quality Products: We have never switched suppliers for a cheaper option, preferring to use well known and trusted brands, B&D Doors & AT Openers (formally ATA) who have combined been in business for over 70 years. B&D manufacture the best quality doors in Brisbane, using 0.60mm Colorbond steel. B&D have four manufacturing facilities around the country and are in a unique position where they can move production around different sites in case of breakdowns and demand. Our motors are top quality from a Melbourne company, Automatic Technology, who have been in the garage door industry for over 25 years. They have been tried and tested for many years throughout Australia, not quickly copied in China!