B&D Smart Phone Control Kit
Have you ever wondered if you have left the garage door open after leaving the house?
Problem solved! Our smart phone control kit takes garage door control to the next level by allowing you to monitor and control your garage door while you're at home or away from home!*
The Smart Phone Control Kit is available as an optional accessory on all B&D Controll-A-Door® automatic openers.https://youtu.be/5prwJ0r8d9I
* Subject to cellular and WiFi connection and availability. Note - Kit includes Smart Hub & accessories. Phone not included.*
/images/BND-Smart-Phone-Control-Kit-Checklist.pdf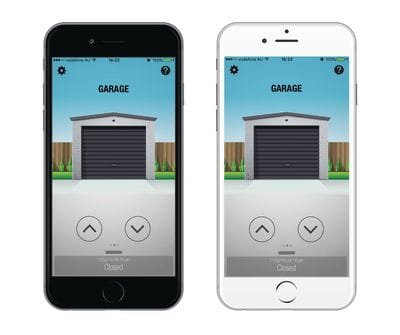 B&D Auto Lock
Panelift® Icon includes all the key features of Panelift® and more. All new wireless lock technology delivers a new level of protection and security. https://youtu.be/mTH3byt7x1A
Our smart keyless technology allows you to lock your garage door every time you close it using nothing but your regular remote control. The lock more than doubles the force required to lift the door from a closed position, helping protect your home and loved ones.
Also available as an optional extra on the standard Panelift®.
*Based on a door using an engaged automatic opener.* https://youtu.be/96K2xiK5q34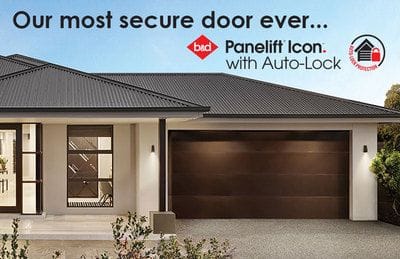 Safety Beams
If you have young children or pets, the addition of safety infra-red beams provides added safety and security, as the door will automatically stop and reverse, if the beam is broken whilst the door is closing. B&D always recommend the use of safety infra-red beams on all automatic garage doors.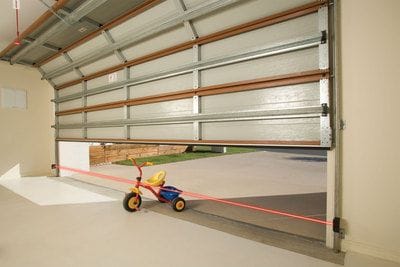 Entry keypad
Allows entry to the garage without a remote transmitter. Great for children. No need to give them a key or transmitter as they can enter the house with their pin.

Rechargeable Battery Backup
In the event of a blackout or other break to the power supply, the opener will still be operational with a rechargeable battery back up.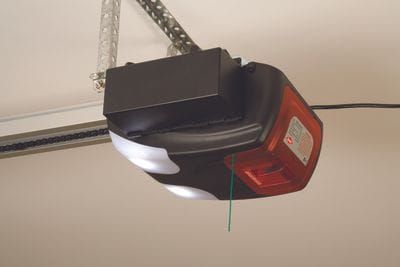 Combo Access Device
Recommended where the garage door is the only entry point. Allows you to open the door manually during a power failure, using a key to remove the barrel with a cord attached to the disengagement handle. Also allows for key electrical operation. Suits rolling door openers.
Emergency Key Release
Allows your garage door to be disengaged and operated manually from outside. Suits sectional door openers.